Dr. Vincent Broillet, MD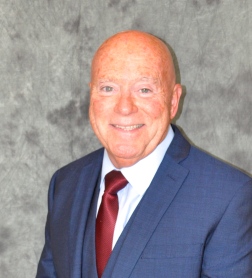 Pediatrics
I completed my residency in Pediatrics right here on Staten Island at St. Vincent's Medical Center in June of 1997. My first few years I worked within a small group practice and then branched out on my own. Over the last 14 years I have cared for children in my own practice and I have loved every minute of it. In addition to caring for them when they are sick I take great strides to keep them healthy. Going beyond just the routine well visits I am well versed in discussing exercise and good nutrition on a regular basis. This also includes discussing family history and focusing in on those elements likely to carry through to the next generation. These can include thyroid problems, heart disease and early onset diabetes.
In addition to my regular pediatric practice I have over 14 years of experience in the Emergency Department. Most of that time has been spent in Staten Island University Hospital North ED in the Pediatric section. I have had many opportunity to touch the lives of many children and their families in that capacity and I have been grateful for the opportunities it has afforded me.
Now I am grateful to have been invited to join Dr. Frank Scafuri in his practice so that we might create a Family Practice atmosphere and share in treating the family as a whole. I hope that I can bring to you my experience and compassion as a Pediatrician and take care of your children and, along with Dr. Scafuri, care for your family.