Mary M. Scafuri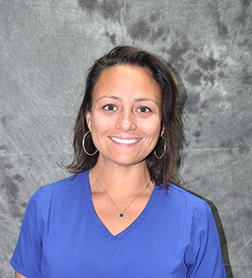 Practice Manager
Born in Brooklyn, Mary Scafuri and her family moved to the south shore of Staten Island when she was very young. She attended St. Patrickís School in Richmond town and then St. John Villa Academy for High School. In 1994, Mrs. Scafuri graduated from St. Johnís University on Staten Island and immediately began her education at St. Johnís University Law School in Jamaica Queens. Upon graduation in 1997, Mrs. Scafuri worked for the Appellate Division as a court attorney.
In 1999, Mrs. Scafuri married her high school sweetheart, Dr. Frank Scafuri. She began working for a private attorney on Staten Island specializing in family law and collections. In 2004, Mrs. Scafuri stayed home full time to raise the coupleís two young boys. After a little over one year, the couple decided to start their own medical practice, so Mrs. Scafuri joined the workforce again.
Mrs. Scafuri manages the entire practice for Dr. Scafuri together with the medical billing company, Forest Avenue Billing Corp. This involves overseeing the day to day operations of the practicesí two offices. If you need to speak with Mrs. Scafuri, she available in at least one of the offices all day from Monday through Friday.
In her free time, Mrs. Scafuri enjoys spending time with her husband, their four children, Frank, Domenick, Marianna and Angelina, and their pets. She also loves to travel.