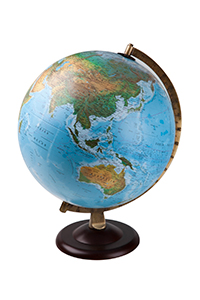 As a practice specializing in infectious diseases, we provide vaccinations for travel to countries around the world. This includes, but is not limited to, the vaccinations for Yellow Fever, Typhoid, and DTaP. We also provide certification for these vaccinations to permit travelers to leave the United States.
TRAVELERíS MEDICAL KIT
CDC Travelers' Health offers information to assist travelers and their health-care providers in deciding the vaccines, medications, and other measures necessary to prevent illness and injury during international travel. You can visit their site at http://www.cdc.gov/travel/ for additional information. Below we have put together some information that may be helpful to you. This information is designed to provide you with some answers to your questions about what to pack with you when you travel. However, in no way, should it be substituted for any medical advice.
Most travelers should pack a personal medical kit. The contents of the kit will vary depending upon the destination, the duration of the trip, the range of potential exposures, the age and health of the travelers, and the availability of medical care. The following should be considered for inclusion in the kit:
Medications
Antibiotic for travelers' diarrhea
Antibiotic for skin infection
Antibiotic for respiratory infection

Note: some of the newer quinolones, such as levofloxacin (Levaquin), may be effective for all the above. Travelers unable to tolerate quinolones may need to bring along more than one antibiotic.

Antidiarrheal drugs (e.g. loperamide, diphenoxylate, kaolin-pectin)
Drugs for motion sickness (e.g. meclizine)
Sleeping pills (for jet lag)
Acetazolamide (for altitude sickness)
Acetaminophen (Tylenol)
Acetaminophen with codeine
Anti-inflammatory drugs (e.g. ibuprofen)
Antiemetic (e.g. prochlorperazine for nausea)
Antacids or bismuth subsalicylate
Antihistamines (e.g. Benadryl)
Decongestants
Antibacterial ointment for cuts or abrasions (e.g. Bactroban)
Steroid cream (e.g. hydrocortisone 1%)
Vaginal cream for yeast infections (e.g. miconazole or clotrimazole)
Epinephrine injection (e.g. EpiPen) - for those with a history of allergies to insect stings or other severe allergic reactions
First aid supplies
Bandages
Gauze and gauze rolls
Adhesive or paper tape
Ace bandage
Scissors
Pocket knife
Tweezers
Thermometer
Tincture of iodine
Moleskin (for blisters)
Other
Sanitary napkins
DEET- containing insect repellent
Permethrin-containing insect spray
Sun block
Sunglasses
Hat for sun protection
Oral rehydration salts
Water purification tablets
Sterile needles
Syringes
Condoms
From the Centers for Disease Control