Taryn T.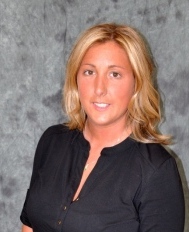 North Shore Office Manager
As the healthcare office manager for Dr. Scafuriís Victory Blvd. office, Taryn is responsible for overall business operations including but not limited to management of the administrative staff, which is comprised of medical receptionists and technicians. Taryn interacts with patients daily and strives to achieve patient satisfaction in all facets of a patientís experience while visiting with Dr. Scafuri and his team.
Prior to joining Dr. Scafuri, Taryn earned an Associates Nursing Degree from St. Paulís College of Nursing, a Masters Degree in Education from Touro College and an Undergraduate Degree from the College of Staten Island. Taryn has worked in doctorís offices for nearly a decade and is familiar with fields of medicine which include, but are not limited to, Primary Care, Infectious Disease, Internal Medicine and Pulmonary.