Christina Dephilips, NP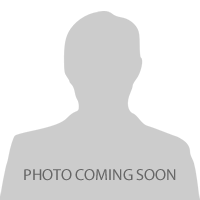 Nurse Practioner
Nurse Practitioner Christina DePhilips was born and raised on Staten Island. She was born at the former St. Vincentís Hospital, which is now Richmond University Medical Center. She grew up in Bullshead all of her life, and attended P.S. 60 from kindergarten to fifth grade. She then went to I.S 72 to complete grades six to eight. NP DePhilips attended Moore Catholic High School and graduated in 2006. She knew at a young age she wanted to pursue a lifetime in medicine. With that in mind, she chose elective classes her senior year in Sports Medicine, Forensic Science and Anatomy/Physiology.
NP DePhilips attended Wagner College as a freshman in 2006. She was eager to fast-forward to junior year, and begin the foundations of her practice as a Registered Nurse. She participated in the Student Nurses Association and graduated with a Bachelors of Science in 2011. During her College studies, NP DePhilips began working with Dr. Scafuriís office as a Medical Assistant. She assisted in clerical duties, patient intake and a variety of other tasks. She obtained her first job as a Registered Nurse, and sadly left the practice to gain experience at the bedside.
She worked as a Registered Nurse at Forest Hills Hospital in Queens, N.Y for four years. Her specialty was Medical/Surgical and Telemetry nursing. She also spent some time in the Emergency Room, as an E.R. holding nurse. NP DePhilips frequently assumed the responsibility of Charge Nurse during shifts. She knew her career would advance along with her experience. She returned to Wagner College in 2013 and took on full-time study as a Nurse Practitioner in Family medicine. In 2015, NP DePhilips graduated with a Masters of Science, as a Family Nurse Practitioner. She was inducted into the nursing honor society, Sigma Theta Tau for her academic achievements. NP DePhilips excitedly re-joined our practice as a Family Nurse Practitioner in 2017. She currently practices out of Dr. Scafuriís office at 4143 Richmond Avenue and 682 Forest Avenue.